For local Lego lovers Michael Ryan and Harrison Barnett, it doesn't get much better than scoring a spot on hit TV show Lego Masters.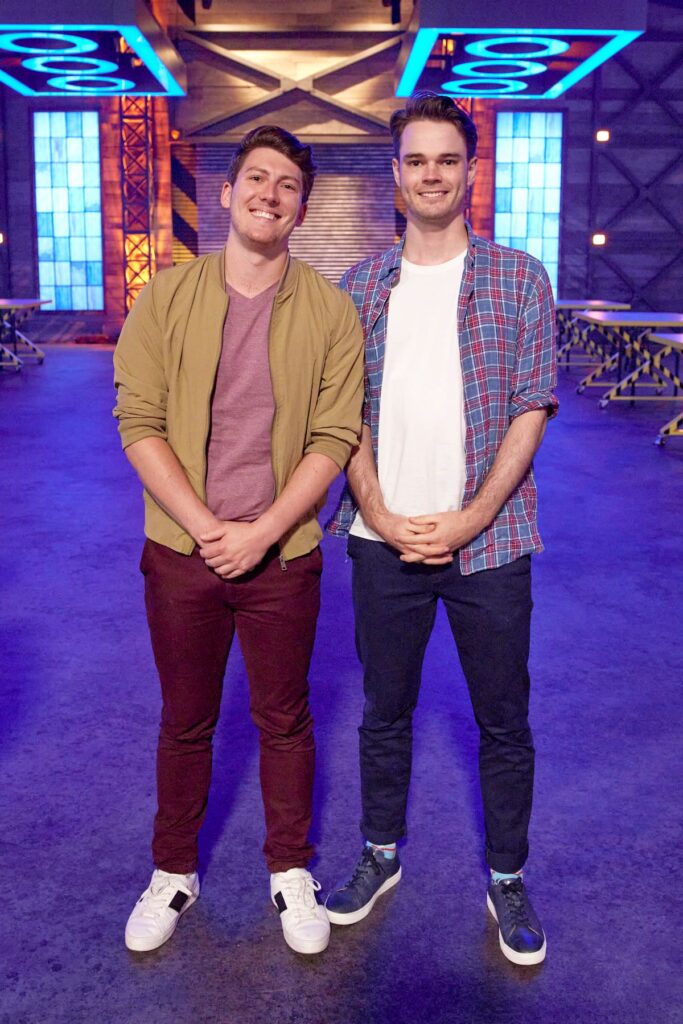 The childhood friends, both 26, have combined their love for all things Lego to represent the ACT and NSW on the popular show, with Michael hailing from Jerrabomberra just over the border.
"We watched season one separately, and we would message during the episodes like 'that was good, that was bad'," Harrison, a PhD candidate and academic at the ANU, told Canberra Weekly.
"And I think at some point it literally came to 'we could do this'."
The pair met at Canberra Grammar School in year five but didn't realise they shared a love for Lego until they were at university playing in the same touch football team.
When he's not in the brick pit, Michael is a physiotherapist-turned-graduate at KPMG, and said for him, Lego is more than just a bit of fun, having used Lego with his physiotherapy patients.
"Seeing people enjoy their therapy and really connect with what they're doing gives amazing results and really gives me a lot of joy," he said.
The talented duo will be combining their Lego know-how to take on contestants from around the country in the hopes of winning $100,000 in prize money, competing in challenges designed to test their creativity and construction skills, under the watchful eye of judge Ryan 'Brickman' McNaught and host Hamish Blake.
Michael and Harrison spent hours before and during taping the show preparing for their appearance, building over-and-over again to perfect their technical skills.
"Everyone's really friendly on the show … we would share our tips with other people and they would share their tips with us, which sounds counterintuitive for a competition but I think everyone just wanted to see cool stuff built."
Season three of the much-loved show premiered last night (Monday 19 April) and teams were tasked with building something show-stopping that would stop a passing model train in its tracks.
"We got a bit overwhelmed and had too many ideas rather than one simple one… It was a good learning experience!" Michael said.
"We just needed to find a way to make everything we put down our own," added Harrison. "We needed to put down something that reflected us."
For the local duo, appearing on the show is all about promoting their love of Lego and encouraging the next generation of builders to give it a crack.
"We want the show to be about what we build," they said.
"Go look at a lot of other people's stuff, find out what you like to build, and then have a go!"
Catch Michael and Harrison in action on Lego Masters on Channel 9.
For more like this: