After a lifetime in the public service and a life-changing two-year stint in the remote community of Maningrida as a Remote Development Manager with AFLNT, Damian Tuck has returned to Canberra and taken on the role as the Indigenous Marathon Foundation's Indigenous Marathon Project (IMP) Head Coach. Each year, the IMP recruit and train 12 young Aboriginal and Torres Strait Islander men and women to run in the world's biggest marathon – the New York City Marathon. This year, things will be done a bit differently, with the end goal being a marathon in the heart of Alice Springs. For Damian, he witnessed the effects of the program first-hand in Maningrida, with IMP Graduate #3 Juan Darwin, and he's looking forward to working with a new squad of inspirational young leaders from across the country. (He's also secretly hoping for another successful applicant from Maningrida!)
MUM
This is my dear Mum, who turns 90 this year. Like most other families, we hadn't had the opportunity to catch up much, due to Covid, so when we all came together as a family at Christmas it was a really special day.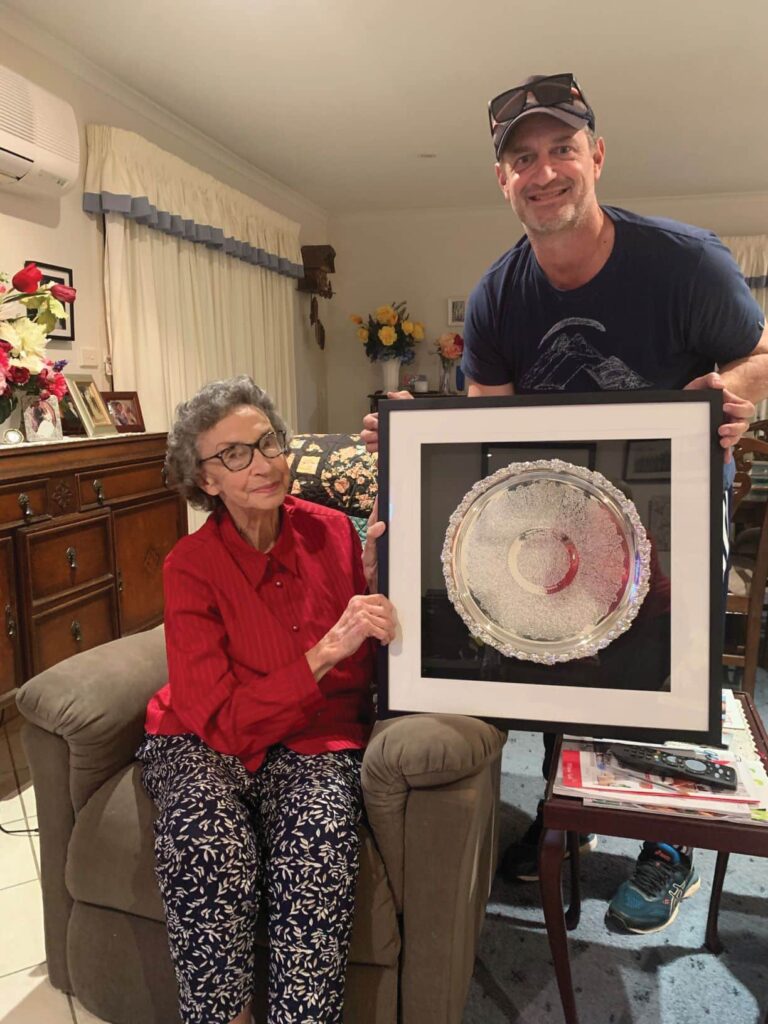 ---
ABORIGINAL ARTWORK
My favourite piece of Aboriginal artwork was painted by my neighbour during my two and a half years living and working Maningrida – Arnhem Land. A remarkable remote community that has left an indelible impression on me.
---
FOOTY
I've been passionately involved with football since I was five years old, due the strong positive influence of my father who was captain of the Collingwood Football Club way back in 1958-59. So many friends and experiences from our great game over many years. Go Pies!
---
WORK BAG
This was a gift when I first started working in Canberra. It has been with me through my many different public service roles, some good and some bad, and it reflects the ups and downs of working life, but it has made it through!
---
FISHING
Mountain biking and fishing take me to a quiet place, where I can enjoy the many amazing bike trails throughout Canberra and barra fishing trips up North!
For more MFT: