Canberra is set to star on the big screen thanks to Hollywood magic as the city centre hosts a thrilling car chase scene.
Written and directed by Mark Williams, the co-creator of Ozark and producer of The Accountant, Liam Neeson stars as an off the books FBI fixer in Blacklight.
Neeson himself will not be stepping onto Canberra streets as principal photography has already taken place in Melbourne, but a second unit car chase, the "money-making" scene, will take place in the main streets of Canberra's city.
Head of Screen Canberra Monica Penders said that Canberra has several world class advantages when it comes to filming, including the wide roads and the natural, unpolluted light.
"We're one of the only places in the world where you can get the run up that you need to get the cars going fast enough in a short area in the middle of a CBD," she said.
"From a filming point of view… the light is beautiful. It's crisp, diffused light so we have that natural advantage…We are really building a reputation as a location of choice which is fabulous."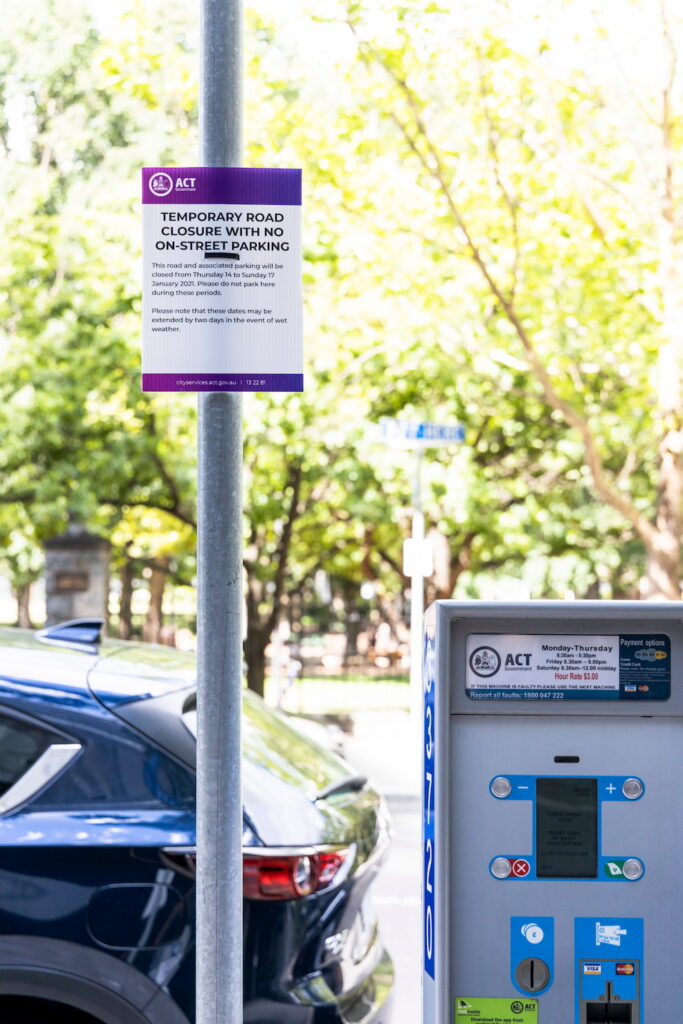 Filming will take place from Thursday 14 to Friday 22 January and will require road and footpath closures as well as some bus stop closures, however access will remain for residents and local businesses.
"Filming is over four days so they're doing various things like crashing the garbage truck, flipping things and it's going to be exciting," said Ms Penders.
The public will not be able to watch the car chase for safety reasons, but they will be able to travel through the area while the scenes are reset.
According to Ms Penders Blacklight is a $54 million production that is expected to boost Canberra's local economy with a spend of over $1 million on accommodation, local jobs, and catering for the four-day Hollywood car chase shoot.
"If you extrapolate that out to a few weeks, you're talking about multiple of millions of dollars going back into our economy at a time when we really need it," she said.
Ms Penders added that the number of jobs involved with Blacklight are growing every day, as specialised crew join the set, including stunt drivers for the American cars.
The ACT is no stranger to film crews, hosting television shows as The Code and Secret City, but Ms Penders says this is the first time the nation's capital has hosted an international film. While COVID-19 restrictions have made speaking to the travel exemption team a daily occurrence, Ms Penders said Australia's COVID-19 response has made it stand out in the film industry.
"That is why this ended up shooting here, in Canberra, because we are COVID safe," she said.
"I just hope this is the beginning of more larger scale productions coming in… I'd like to see something that has Canberra on the screen as Canberra in an international setting."
For more information about road closures during the shoot visit www.cityservices.act.gov.au
---
For more news: