This week CW Book talk writer Jeff Popple reviews three enjoyable autumn reads. More of Jeff's reviews can be found on his blog: murdermayhemandlongdogs.com
Fifty Fifty by Steve Cavanagh
Orion, $32.99
Steve Cavanagh is one of the world's most entertaining crime fiction authors. His books usually centre on Eddie Flynn, a charismatic, ex-con artist turned New York defence lawyer, who enjoys winning. His latest revolves around an interesting premise. Two sisters, frantically and separately, ring 911 claiming that the other one has brutally killed their father, wealthy former New York Mayor Frank Avellino. Who is telling the truth? Eddie Flynn thinks it is his client, Sofia, but he may be wrong. As the joint trial of the two sisters unfolds, the truth gradually comes out. Twisty, clever and a whole lot of fun!
More Book talk
Just An Ordinary Family by Fiona Lowe
HQ Fiction, $32.99
Drama, upheaval and family secrets feature in the latest novel by Fiona Lowe, the undisputed queen of Australian small town fiction. It is set in an idyllic seaside village and explores the relationships of four women: adult twins Alice and Libby, their mother Karen, and Libby's best friend, Jess. The four have always enjoyed varying degrees of closeness, but when devastating secrets are revealed, their worlds are thrown upside down. Sensitively examining complex issues around adultery, child abuse, adult friendships and the loss of a child, Just An Ordinary Family is a moving, character-driven tale that steadily draws you into its thrall.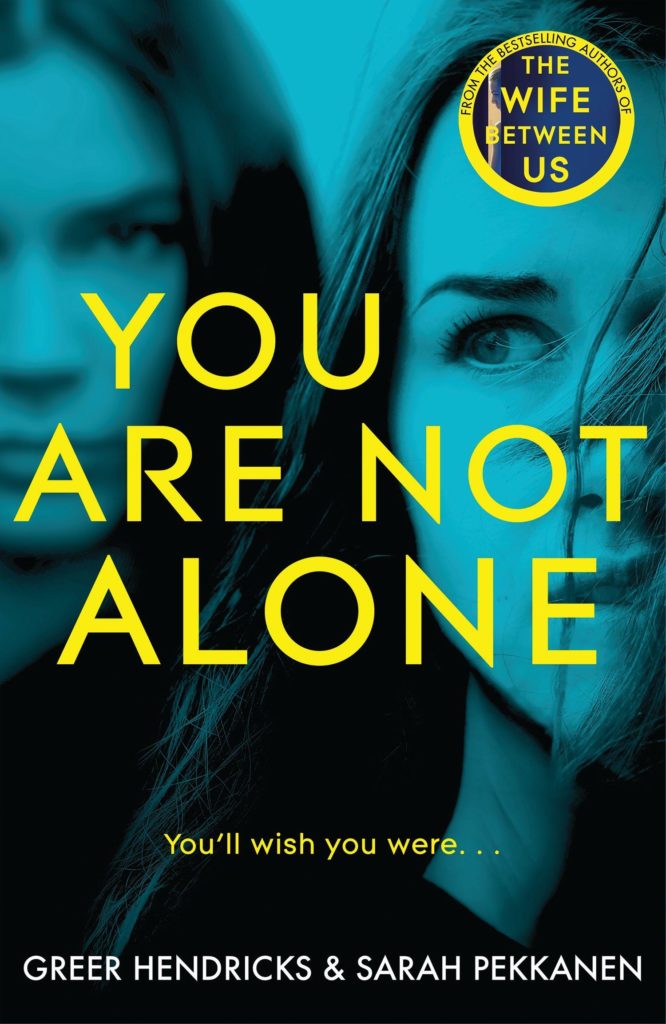 You Are Not Alone by Greer Hendricks and Sarah Pekkanen
Macmillan, $29.99
Shay is on a downwards spiral with no job, no apartment and no boyfriend. When she witnesses a perfectly normal looking woman step in front of subway train, she realises that things could be worse and sets out to improve her life. Her subway experience brings her under the spell of the charismatic Moore sisters and their friends. At first, Shay is comforted by their promise of "You are not alone", but she comes to question their motives and wonders what they really have in store for her. This is a gripping autumn read of deceit and manipulation by the always reliable Hendricks and Pekkanen.