A new season refresh doesn't have to break the bank. New décor, a bright accent colour or switching to lighter-weight and natural materials are simple changes you can make. Need further convincing? Gina Ciancio from The Style Curatorhas created three different bedrooms using Big W's new home collection, Spring Valley, with each look coming in under $250.
Gina's 6 spring styling tips
1. We've all heard the saying 'less is more' and this rings true for styling your home, too. A little goes a long way so just look for a few key pieces that play to this season's botanical, floral or natural trends.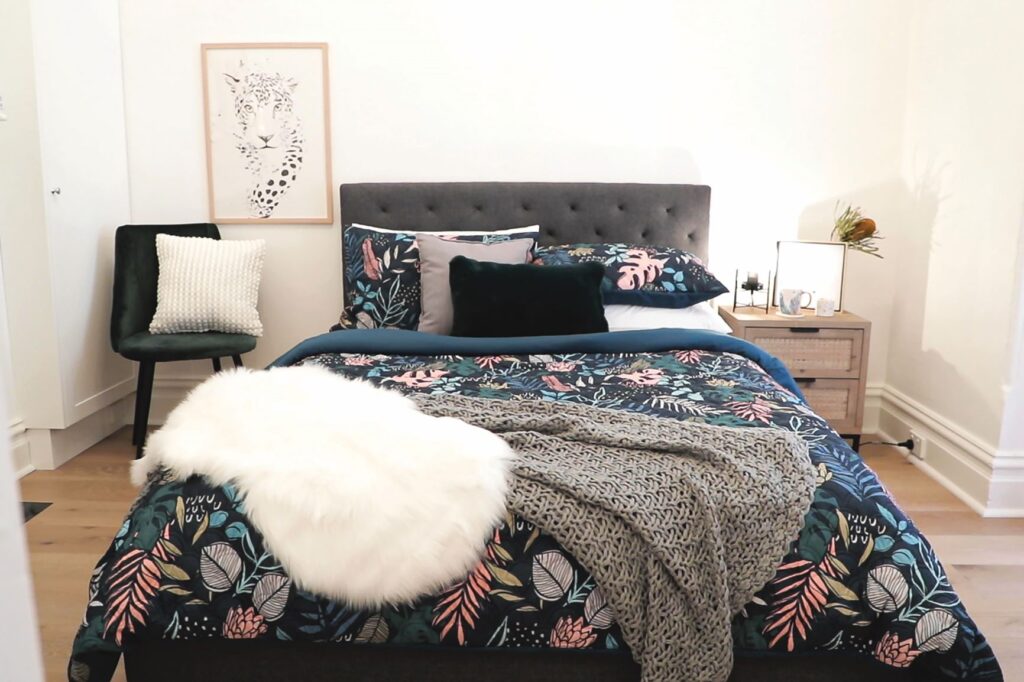 2. Repeat pops of a colour or print across a room. To set the new colour palette or style, you only need to introduce 3-5 pops of it across a room.
3. Anchor the look with natural elements. There's a growing appreciation for more natural materials and finishes – and for good reason. They add warmth and softness to a space, while adding a homely feel.
4. Use luxe accents to elevate the look. Rich fabrics, such as velvet are on trend and metallic finishes are always a winning way. Another trending material that used to be reserved for high-end stores has made its way into affordable décor – terrazzo!
5. Take advantage of wall space. Ready-to-hang art including large abstract prints, photography artwork and oversized florals are a great way to add something more to your existing room.
6. Most of us are attracted to a range of different styles – and they don't generally all work together. Take photos of the room you want to refresh and hit the shops, looking for inspiration. Once you find 'the piece' you absolutely love, make that the inspiration for the space and pick up other items with that in mind.
For more: